In its recent report, the Israeli Information Center for Human Rights (B'Tselem) stated that Israel has been using a systematic illegal policy demonstrating the profound dehumanization Palestinians have undergone, suffering a chronic water crisis in the occupied territories.
Figures revealed by B'Tselem indicate a severe water crisis among Palestinians in the occupied West Bank, as such a crisis is not the result of a natural disaster, nor is it part of an unavoidable regional water crisis. Instead, it is an intentional outcome of Israel's deliberately discriminatory policy, which views water as another means for controlling the Palestinian population in the West Bank.
Figures in the report showed the following facts about water in the occupied territories:
Israelis, including those living in settlements, use an average of 247 liters of water a day per person – three times the quantity used by Palestinians in the West Bank, which amounts to 82.4 liters a person. In Palestinian communities that are not hooked up to the water grid, the average daily water consumption is a mere 26 liters per person, much like the average in disaster zones.
92% of Palestinians in the West Bank store water in tanks on their rooftops to counter the chronic water shortage.

In total, Israelis consumed 10 times the amount of water consumed by Palestinians in the West Bank in 2020 – although the Israeli population is only three times larger.
B'Tselem added that Israel acts as if has exclusive rights over all water sources in the territory and sole decision-making power over how to use them, that immediately after occupying the West Bank in 1967, Israel took over the Palestinian water sector and introduced sweeping bans and restrictions.
In turn, Israel demanded Palestinians obtain its approval to drill new wells, and used the new access gained to water sources, especially in the Jordan Valley, for its own ends, in addition to connecting all the settlements built in the West Bank, to the Israeli water grid. 
The Israeli apartheid regime works to promote and perpetuate Jewish supremacy in the entire area it controls from the Jordan River to the Mediterranean Sea, through land and immigration policies, movement restrictions, and management of water resources, deliberately creating a huge disparity in consumption.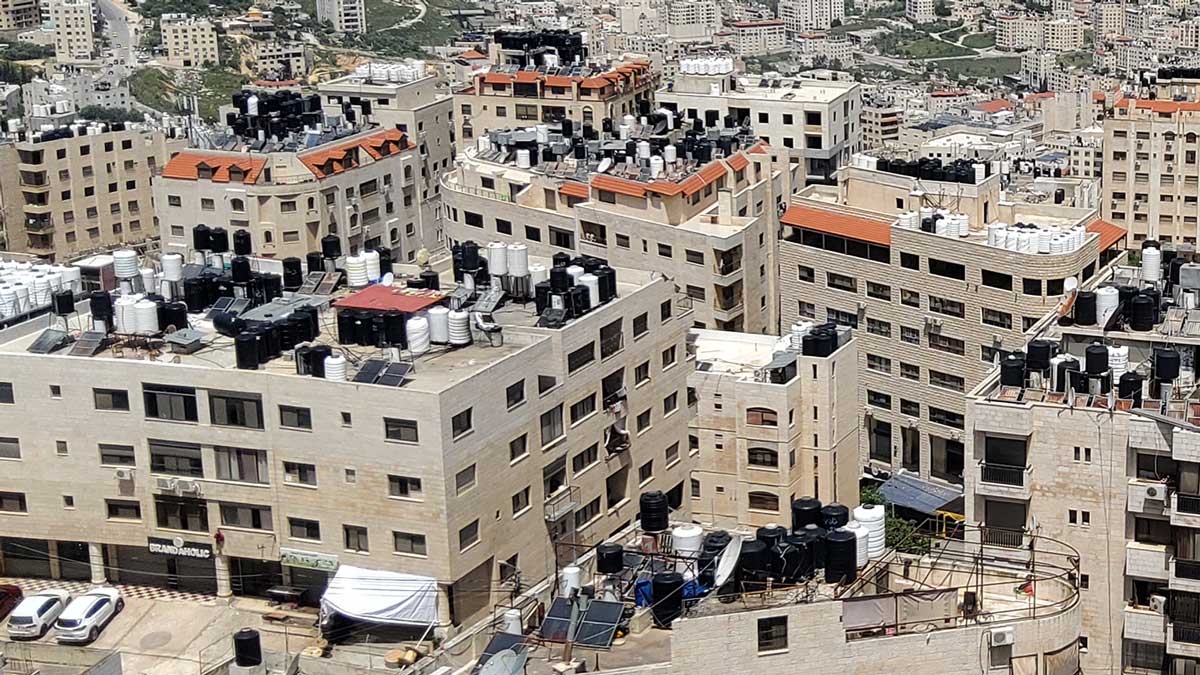 Shortlink for this post: https://daysofpalestine.ps/?p=42685