Occupation forces killed at least 20 Palestinians in the West Bank during November as Israel elected its most extreme right-wing government yet in its fifth vote in less than four years.
On 2 November, Habbas Abd al-Hafeez Rayyan, 54, was shot and killed at a checkpoint near the central West Bank city of Ramallah after he hit a soldier, causing serious injuries, and exited his vehicle while brandishing an ax.
The following day, Israeli soldiers raided Rayyan's home and killed a second man, Daoud Mahmoud Khalil Rayyan, 42, during protests that erupted during the operation.
"Israeli forces prevented medical staff from reaching the injured man for at least half an hour and only allowed the ambulance to transport him after confirming his death," the UN monitoring group OCHA stated, citing medical sources.
Also on 3 November, Amer Husam Bader, 20, was shot and killed by police after stabbing and moderately injuring an officer in the Old City of Jerusalem.
Israel is detaining Bader's body, like that of Habbas Rayyan. Israel is withholding the bodies of more than 100 Palestinians killed in alleged and actual attacks on Israelis in recent years so that they may be used by the government as bargaining chips in future negotiations – a practice permitted by the state's high court.
Two killed during Jenin raid
Two Palestinians were killed during a raid by undercover Israeli forces in Jenin that same day.
Farouq Jamil Hasan Salameh, a commander of Islamic Jihad's military wing, was killed as occupation forces besieged a butchery where people were preparing to celebrate the slain fighter's upcoming wedding.
Israeli forces also shot and killed Muhammad Samer Muhammad Khalouf, 14, at the entrance to the camp during ensuing confrontations.
Defense for Children International-Palestine said that the boy "allegedly fired a homemade gun at Israeli military vehicles."
Another teen, Musab Muhammad Mahmoud Zabin Nafal, was shot and killed at an intersection near Ramallah on 5 November.
The Israeli military accused the 18-year-old, whose cousin of the same age was wounded during the incident, of throwing stones and damaging vehicles.
"No casualties among Israeli settlers were reported and, according to Palestinian sources, the full circumstances of the incident remain unclear," OCHA, the UN monitoring group, stated.
On 9 November, Israeli forces shot and injured Rifat Eissi, 29, while he was trying to reach his workplace in Israel through a gap in Israel's wall near Anin, a village in the northern West Bank. Eissi, who spent most of his life in Jordan, died from his wounds.
"Not being from here, he probably froze on the spot, utterly terrified, when a white Kia Picanto pulled up next to him and four soldiers emerged from it, their weapons trained on him," Gideon Levy reported for the Tel Aviv daily Haaretz.
"According to eyewitness testimony, Eissi did not try to flee at that point," at which an Israeli soldier fired three bullets into his body. Israel prevented Eissi's wife and 7-year-old daughter from traveling to Jordan to attend his funeral, according to Levy.
That same day, Israeli forces shot Mahdi Muhammad Hamdallah Hashash, 15, near Joseph's Tomb and detonated an explosive object near the teen and other Palestinian youths. Mahdi was "severely injured" by the shrapnel, according to Defense for Children International-Palestine.
Mahdi was killed while confronting Israeli settlers and occupation forces at the religious shrine during a celebration of the far-right and religious bloc's electoral triumph.
Children killed
On 14 November, Israeli forces shot and killed Fulla Rasmi Abdulaziz Mallouh, 14, while she was traveling in a car near Ramallah.
Soldiers fired at least 20 bullets at the car, hitting Fulla in the head and chest, Defense for Children International-Palestine stated. Israel claimed that soldiers fired at a "suspicious vehicle that was accelerating toward them," according to OCHA.
The following day, Muhammad Murad al-Souf, 19, killed three Israelis in and around the Ariel industrial zone, where he worked, in the northern West Bank, before being shot and fatally injured.
During the attack that lasted more than 20 minutes, al-Souf stabbed and killed two Israelis before ramming another settler with a stolen vehicle, according to OCHA.
Two additional Palestinian children were killed in the northern West Bank in late November.
Mahmoud Abdujaleel Huda al-Sadi, 17, was shot and killed on his way to school during an Israeli incursion into Jenin refugee camp on 21 November. The teen was a trainer for the Freedom Theater's child and youth program in the camp.
The following day, Ahmad Amjad Muhammad Shehadeh, 16, was shot dead during confrontations near Joseph's Tomb in Nablus.
"Ahmad was near an armed Palestinian man during confrontations between Israeli forces and Palestinians when an Israeli sniper shot Ahmad in the chest, striking his heart," according to Defense for Children International-Palestine.
Joseph's Tomb, important to Jews, Christians and Muslims, is a frequent flashpoint of occupation violence.
"Since the beginning of 2022, Israeli forces have killed four Palestinians, including two children, and have injured 525, while accompanying Israeli settlers to the site," according to OCHA.
Israeli occupation forces and settlers have killed 34 Palestinian children in the West Bank so far this year.
An additional 17 children were killed during Israel's three-day military offensive in Gaza in August, 10 of them as a result of Israeli strikes. The remaining seven children were killed as a result of misfired rockets from Gaza or in unclear circumstances.
On 23 November, Muhammad Abu Kishek, 22, died after being shot in the stomach by Israeli forces during a raid on Nablus the previous day.
That same day, Muhammad Hirzallah, a 30-year-old fighter with the Lions Den, an armed resistance group, succumbed to injuries sustained when he was shot in the head by the Israeli military during confrontations in July.
On 28 November, Israeli forces shot and killed Mufid Muhammad Ikhleil, 44, as Palestinians confronted raiding soldiers in Beit Ummar, a village near the southern West Bank city of Hebron. Ikhleil was shot in the back of the head while standing near a shop, according to the Palestinian Center for Human Rights.
Brothers killed
The following day, Israeli forces killed Jawad Abd al-Rahman al-Rimawi, 22, and Thafer Abd al-Jawad al-Rimawi, 20, during a raid in Kufr Ein village near Ramallah. The slain brothers were both students at nearby Birzeit University, where their funeral was held.
Also on 29 November, soldiers shot and killed Raed Ghazi al-Naasan, 22, in al-Mughayyir village near Ramallah during a daytime operation in which occupation forces distributed home demolition notices, sparking protests.
And that same day Rani Mamoun Fayez Abu Ali, 45, was killed in an alleged car ramming attack in which a soldier was seriously injured near Jerusalem-area Migron settlement in the West Bank. Abu Ali's death may amount to an extrajudicial execution.
On 30 November, the last day of the month, Israeli soldiers shot Muhammad Tawfiq Shaker Badarneh in the chest, killing him, during confrontations in Yabad village near Jenin. The slain man "posed no danger or threat to Israeli soldiers' lives," according to the Palestinian Center for Human Rights.
Israeli forces have killed approximately 200 Palestinians so far this year. Two Islamic Jihad fighters killed during an Israeli raid in Jenin on 1 December and a Palestinian man was extrajudicially executed by a Border Police officer in Huwwara near Nablus on 2 December.
Around 30 people in Israel and Israelis in the West Bank were killed in the context of the occupation during the same period.
In addition to the three Israels killed in and around the Ariel industrial zone, a 16-year-old Israeli boy with dual Canadian citizenship died in a bombing in Jerusalem on 23 November.
Israeli authorities stated that an organized cell planted "high quality, powerful explosive devices with a high level of damage" that were detonated remotely, roughly half an hour apart during the peak morning commute.
No Palestinian factions have claimed responsibility for the bombings but various groups described them as a natural response to Israel's ongoing crimes against the Palestinian people.
A second person, a 50-year-old Israeli originally from Ethiopia, died as a result of injuries sustained in the Jerusalem attack on 26 November.
Earlier in the month, on 7 November, an Israeli man died from injuries sustained during a stabbing attack in al-Funduq village near Kedumim settlement in late October.
Jabaliya tragedy
Also during the month, 21 Palestinians in Gaza died after a house fire in Jabaliya refugee camp.
The horrific blaze on 17 November claimed multiple generations of the Abu Raya family, who had gathered to celebrate the third birthday of one of several children who died from injuries sustained during the fire.
"Gaza's interior ministry said an initial investigation revealed that large amounts of gasoline had been stored at the site, fueling the blaze that quickly engulfed the building," Al Jazeera reported.
"It took firefighters more than an hour to get control of the massive flames that burst through the top floor of a four-story residential building," Al Jazeera added.
"Witnesses said they could hear screaming but could not help those trapped inside because of the intensity of the fire."
And on 23 November, Palestinian gunmen abducted the body of a 17-year-old Druze citizen of Israel from a hospital where the high schooler was treated after being critically injured in a car crash.
The abduction sparked a crisis and raised fears of a massive deployment of force in Jenin before the teen's body was transferred 30 hours later.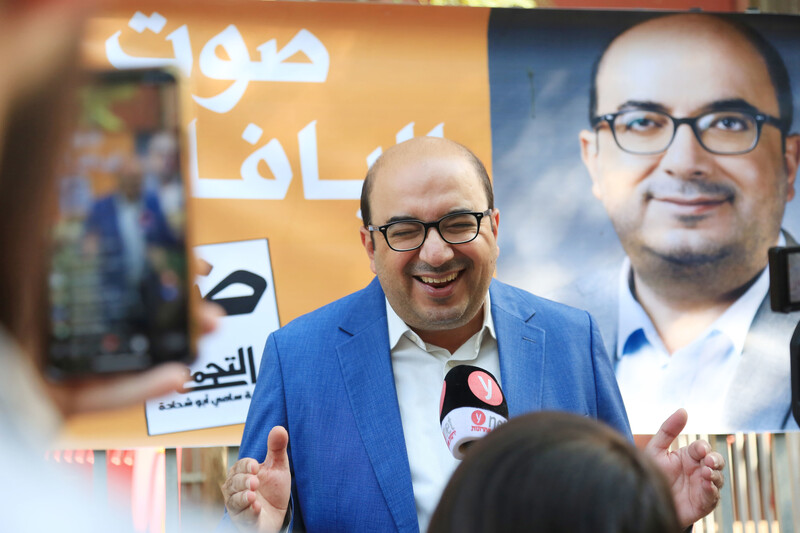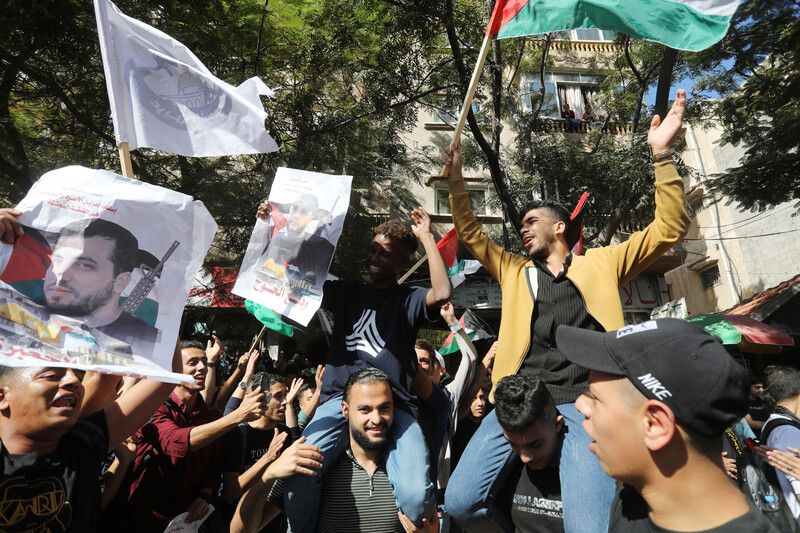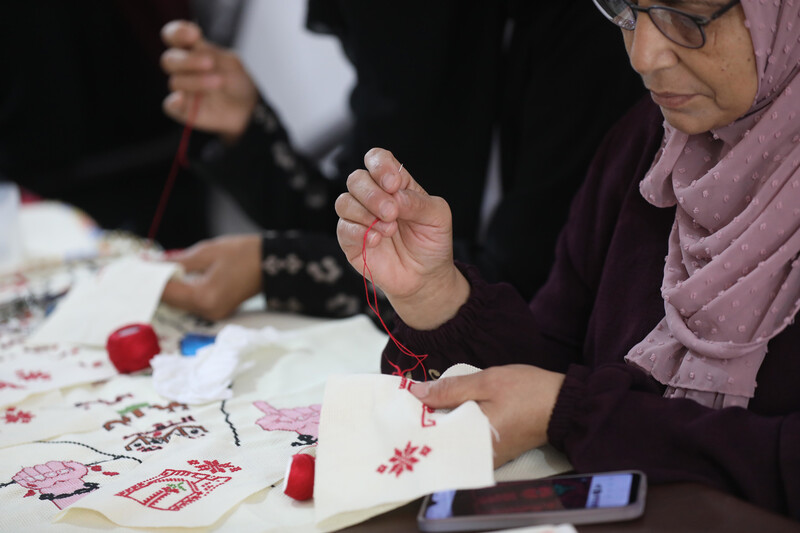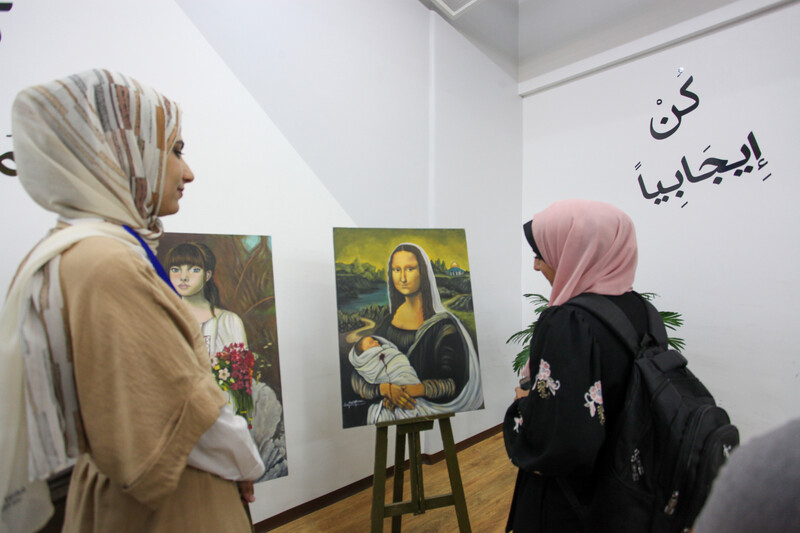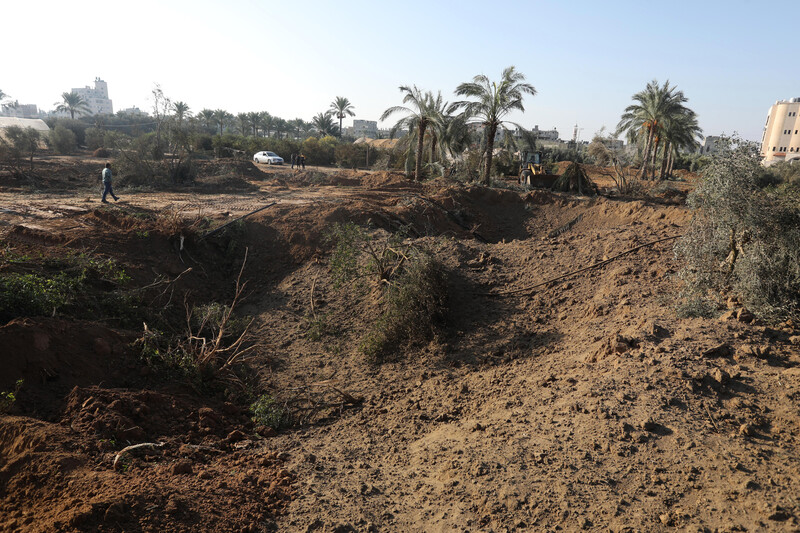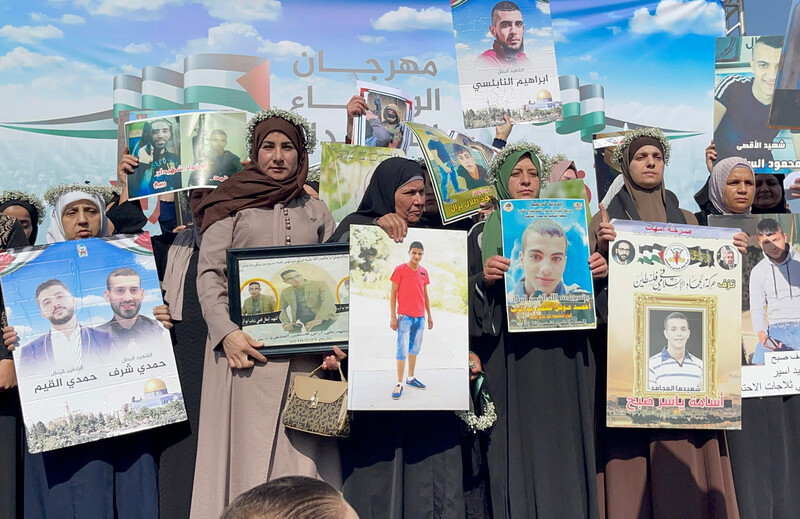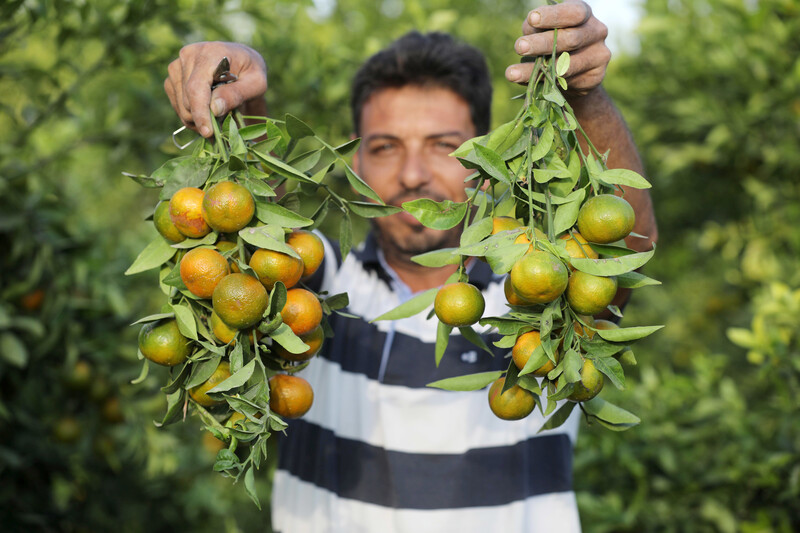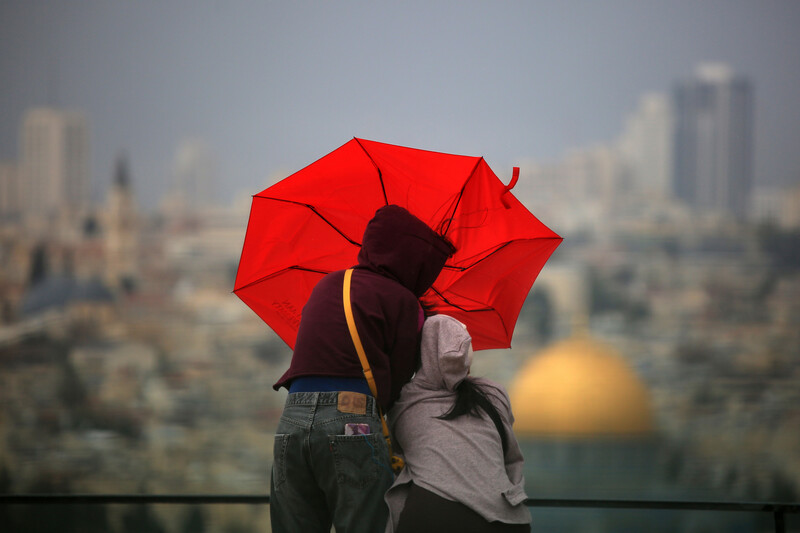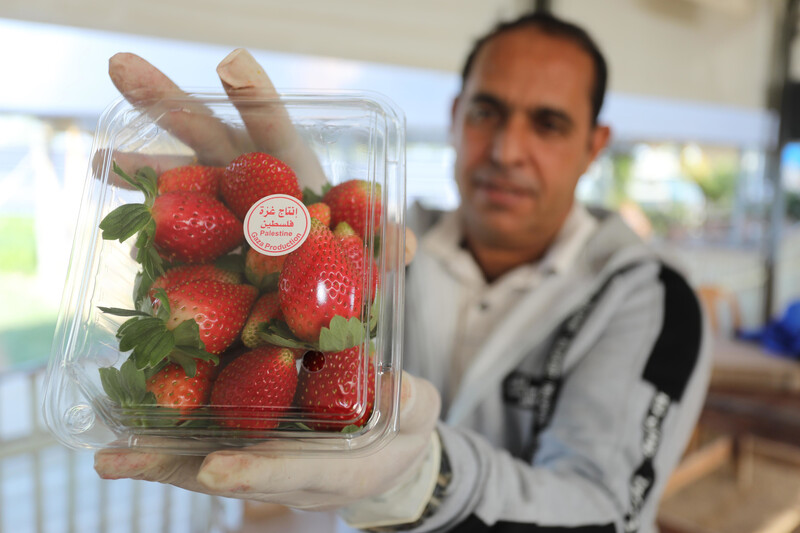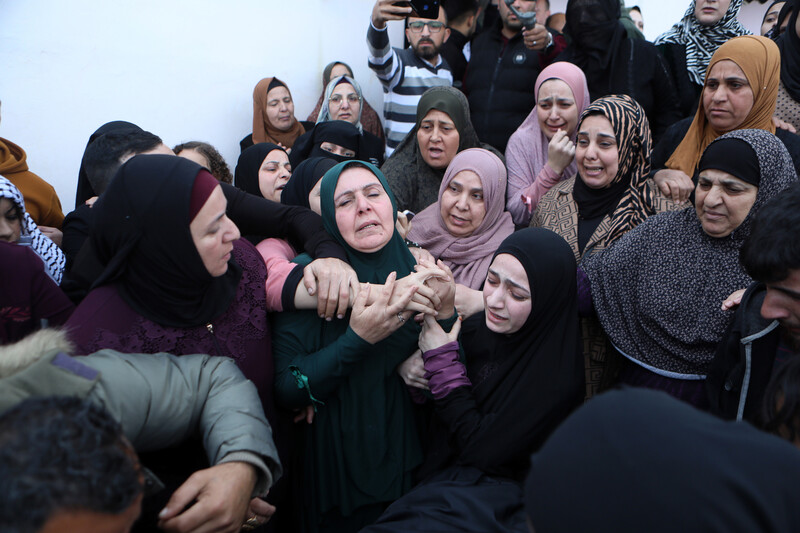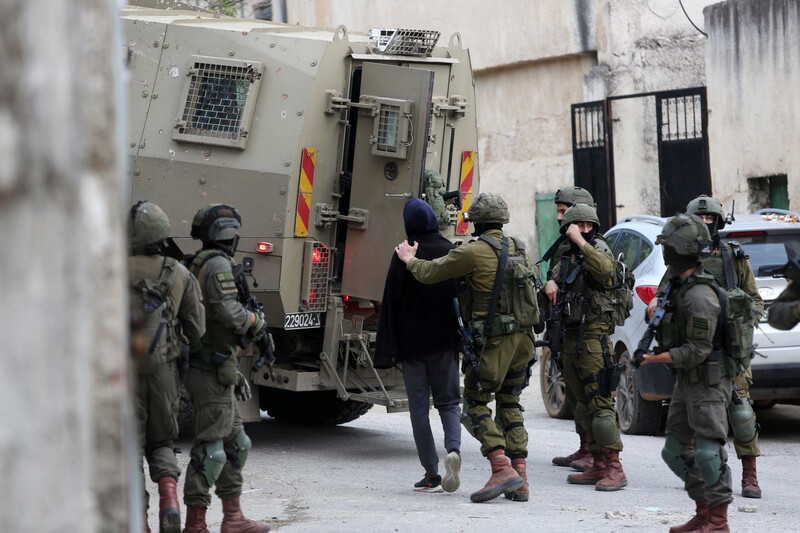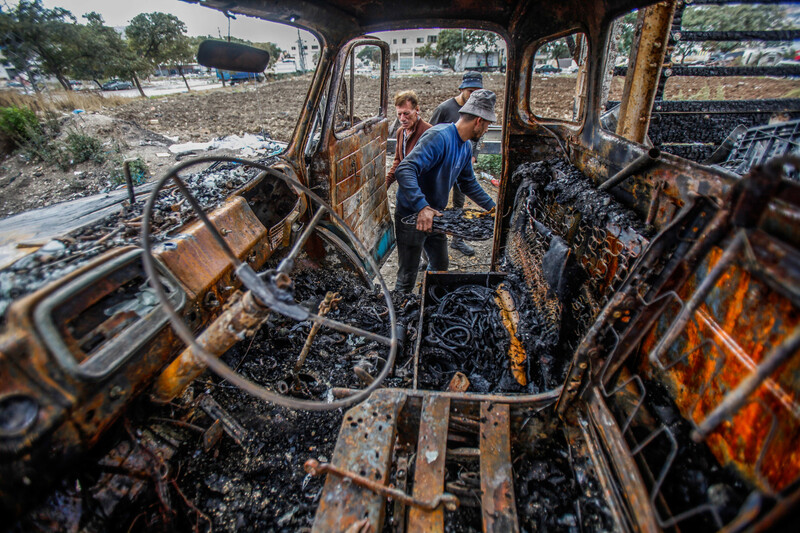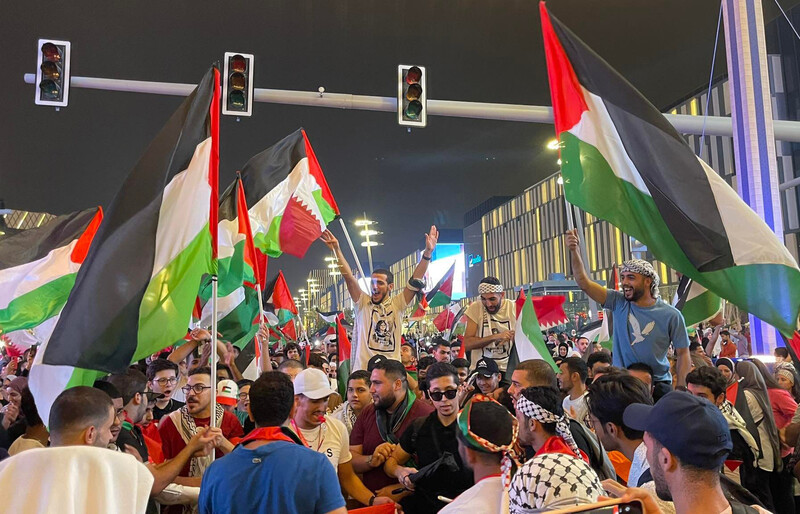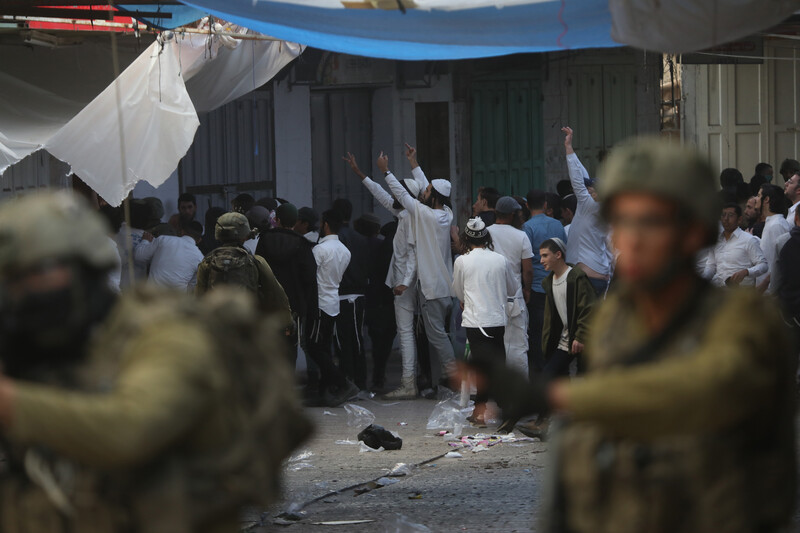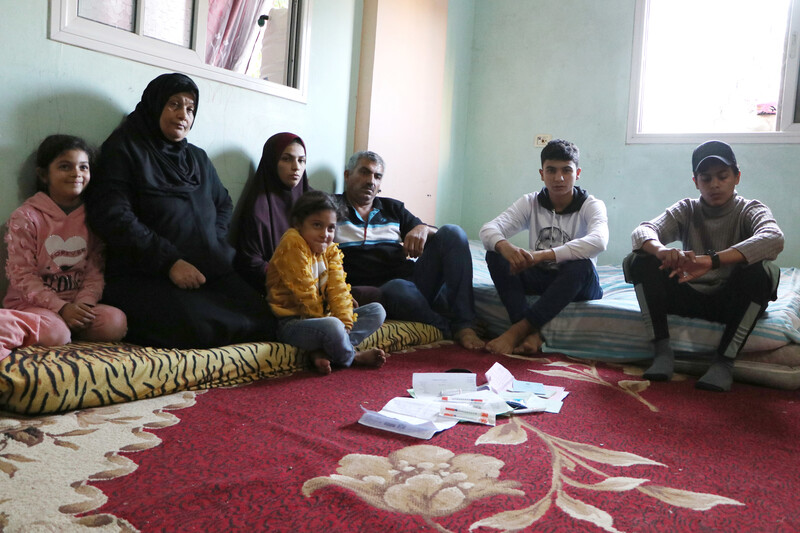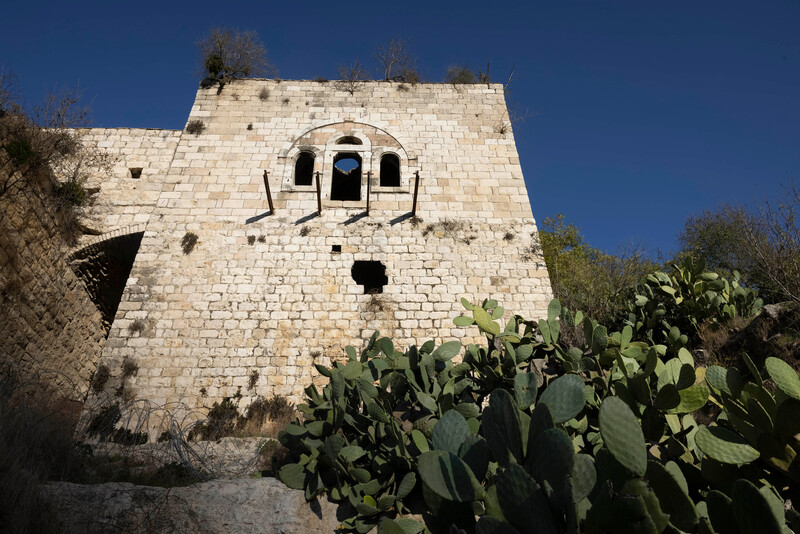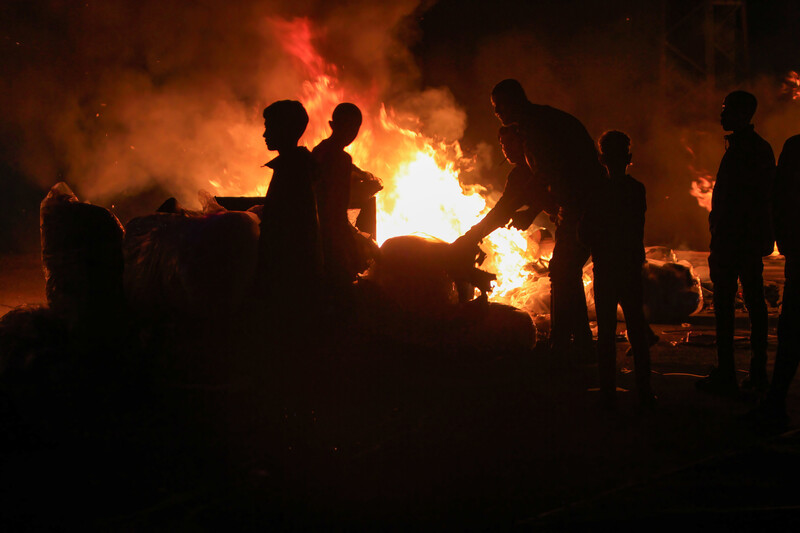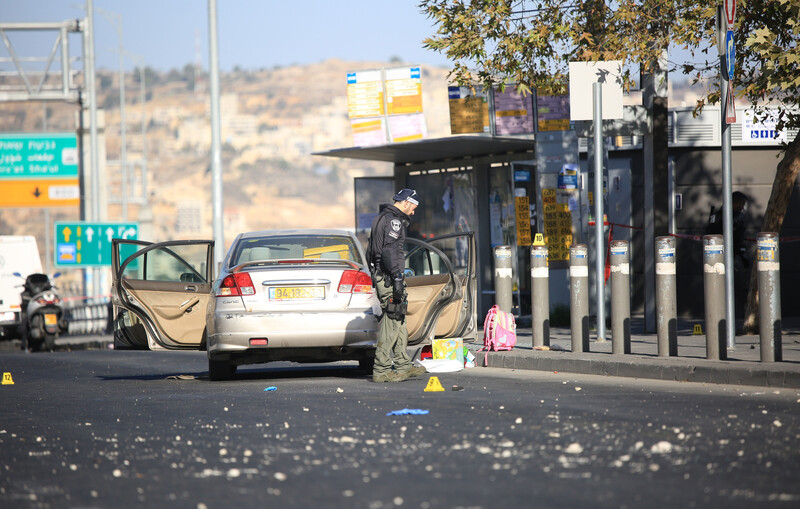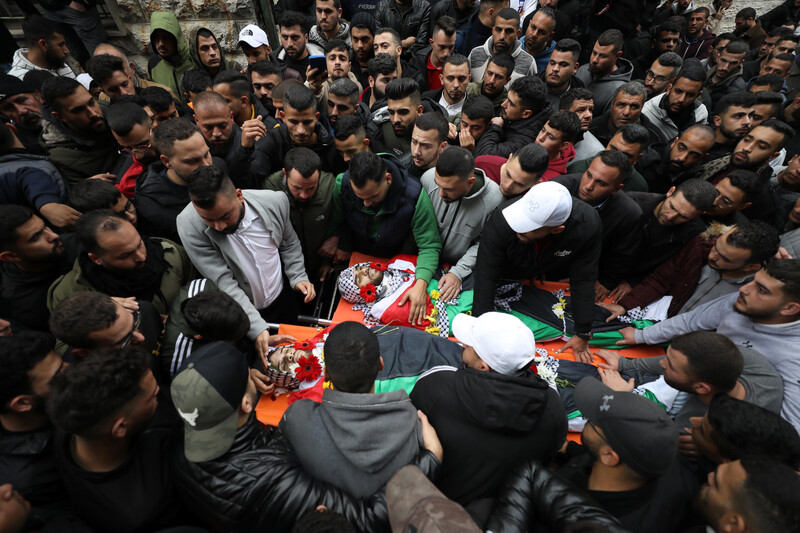 Shortlink for this post: https://daysofpalestine.ps/?p=31153